The way forward for health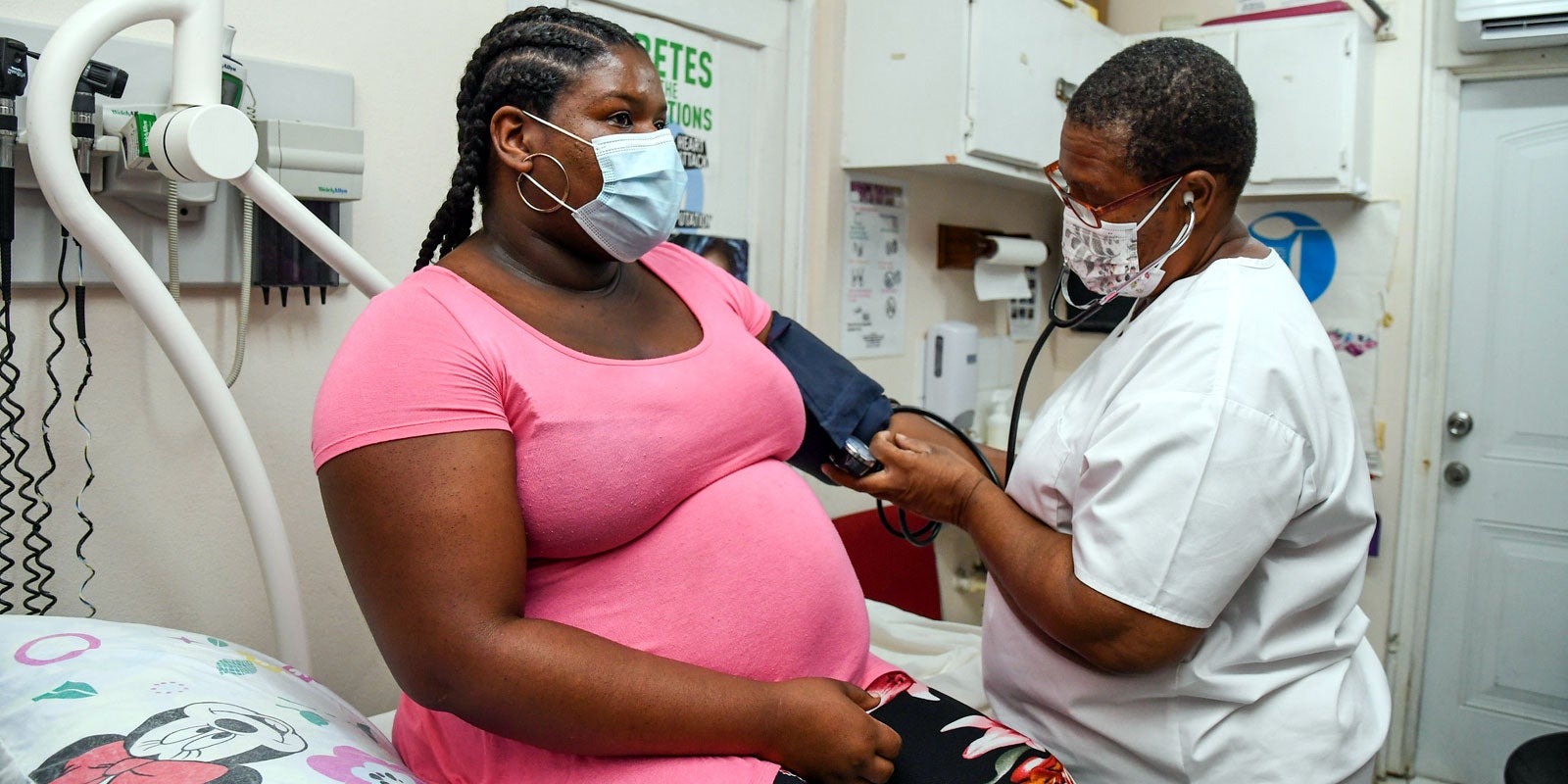 In the Region, it is imperative to build resilient and sustainable health systems, both to ensure universal health and as a tool to address current and future public health emergencies. It is necessary to strengthen health governance for countries to formulate policies aimed at promoting health and well-being, reducing health inequities, and achieving SDG 3. This publication shows that, while most countries in the Region sought a comprehensive response to the pandemic, one of the greatest challenges was to coordinate the response in a context of high fragmentation at the government level and lack of critical resources in the health system. Coordination depended on the political and institutional capacity of health authorities to lead an effective exercise of the essential public health functions.
It is necessary to promote prosocial strategies aimed at helping individuals and communities both during the current pandemic and in the future, with a mental and physical health approach to address the negative effects on mental health. During the phases of preparedness and response to any health-threatening event, mental health must be included in the plans as a fundamental pillar that helps save lives and safeguard people's mental health, emphasizing vulnerable populations.
The steering role of health authorities is a fundamental political and institutional dimension of an intersectoral agenda to promote resilient health systems. The pandemic has shown that it is a priority for countries to have health systems that are able to react to future health emergencies, as well as the urgency of strengthening the response to prevalent health conditions. To deal with new emergencies, countries must have up-to-date plans and ensure that containment and mitigation response measures remain operational. Making progress on the 2030 Agenda () and returning to the path towards achieving the SDGs in order to "ensure healthy lives and promote well-being for all at all ages" means advancing towards universal health.
One of the positive results of leadership and governance in the Region has been cooperation among countries of the Americas (including experiences of horizontal cooperation in Latin America and the Caribbean) aimed at more equitable access to health technologies such as vaccines, medical equipment, PPE, and COVID-19 treatments, as well as cooperation from Canada and the United States, while accelerating access to vaccines and other technologies. Multidimensional mechanisms are necessary for intersectoral coordination efforts that consider the different social conditions to achieve an effective health response, from a whole-of-society and governmental perspective.
In the Region of the Americas and throughout the world, people in situations of vulnerability have carried a heavier burden in the pandemic. Countries need explicit strategies of action to significantly reduce health gaps. Intersectoral policies are required in order to promote synergies between health, the economy, and social and environmental dimensions, with a view to equity. Addressing the social determinants of health requires universal, comprehensive, and sustainable social protection systems to promote health beyond care and curative actions.
The pandemic has revealed the key role of communities and their social organizations, which have been essential both for the implementation of the response and for adherence to recommendations. Their knowledge and experience has made it possible to adjust and adapt actions to local contexts and realities. Resilient and sustainable health systems must include communities and their organizations in the development and implementation of health policies.
It is necessary to promote multisectoral action with a One Health approach in order to improve prevention and preparedness for COVID-19 and future challenges at the human-animal-environment interface. The complex origin of the COVID-19 pandemic underlines the need to address the prevention of emerging pathogens in the future, since more than 70% of these pathogens are zoonotic. To better prepare for an upcoming epidemic of an emerging zoonotic disease, risk analysis systems must be improved by incorporating data on microorganisms, animals and food chains of animal origin, humans, and the environment.
With regard to technology, to strengthen health systems it is necessary to accelerate the digital transformation and strengthen health information systems. The pandemic has posed challenges in terms of timely monitoring, due to a lack of access to open, quality data available in real-time for decision-making. Information systems must be online and interconnected, interoperable, and aligned with international standards, and sufficiently disaggregated to ensure equitable results and quick decision-making that is as informed as possible, so as not to leave anyone behind. The agenda for the digital transformation of the health sector requires actions with a holistic vision that considers the eight guiding principles agreed to by PAHO Member States (, ).
Epidemiological surveillance systems need to be strengthened in order to control the current pandemic and anticipate future ones. Epidemic intelligence tools should enable real-time analysis for decision-making at different levels (local, national, regional, global) in order to focus actions in specific places and times, considering the required magnitude of response and also identifying the populations in conditions of greatest vulnerability. Furthermore, access to "unconventional" and "unstructured" data such as population mobility, digital literacy, use of mobile devices, and bandwidth capacity for telecommunications should be considered critical factors for success in informed decision-making in the health sector. The creation of mechanisms such as the COVID-19 Genomic Surveillance Regional Network has not only contributed to virus sequencing capacity, but has also motivated countries to implement regular genomic surveillance as a strategy to increase the amount of data available globally.
The Region should focus on increasing its capacity to develop and produce medicines and other health technologies. The COVID-19 pandemic has led to shortages and inequities in access to essential medicines and vaccines and other health technologies, hampering the response capacity of health systems and limiting or jeopardizing the delivery of essential health services. Increased regional capacity for the development and production of medicines and other health technologies can help to improve access to them and better respond to the Region's health priorities and needs, while helping to protect national security and economic recovery in the Americas.
The Region's human resources for health requires strengthened governance, leadership, conditions, and capacities, since human resources are a key factor in strengthening health systems. This requires partnerships with key stakeholders, including academia and the private sector, among others. Consideration should be given to the development of policies aimed at training, recruiting, and retaining human resources to respond to the requirements of national systems with a view to achieving universal health.
The pandemic's harsh economic, social, and health consequences have severely affected people throughout the world and in the Americas, revealing great social inequalities coupled with persistent structural weaknesses in the health systems of the Region. Nevertheless, the Region has been able to strengthen cooperation through the solidarity and Pan-Americanism that characterizes it. We have seen the value of investing in emergency preparedness, in the central role of communities and participatory processes, in intersectoral work as a linchpin, in information systems, and in the capacity to develop health technologies. PAHO will continue, alongside its Member States, to promote universal health and health equity as an essential element for development.